This page features my work with monoprints (combined printing and drawing works) each print is an original piece of art and no reproductions are ever made.

Note: Each subject can have up too 8-10 pieces in a series, each piece is unique with variations on color and drawing detail. each piece that is unfinished can be partially customized to the customers specific preferences. New pieces are being produced regularly - contact artist for current availability.

Contact artist for additional pricing and monoprint availability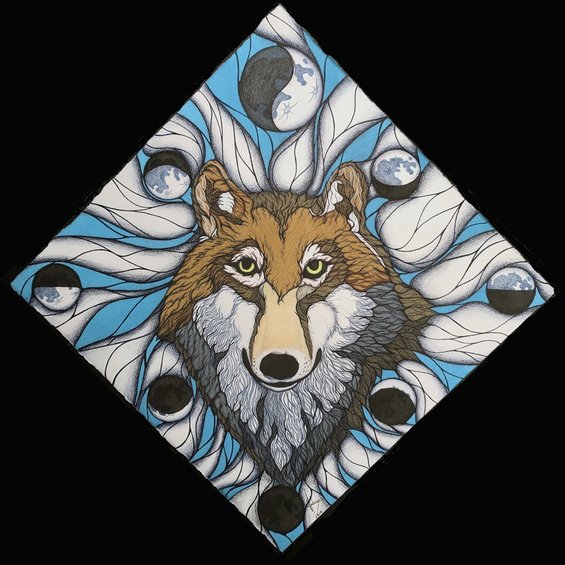 Moon Dance (22"x22") - Grey wolf with
the phases of the moon -
first in series

$900.00 (unframed)
Custom versions of print can be
commissioned

---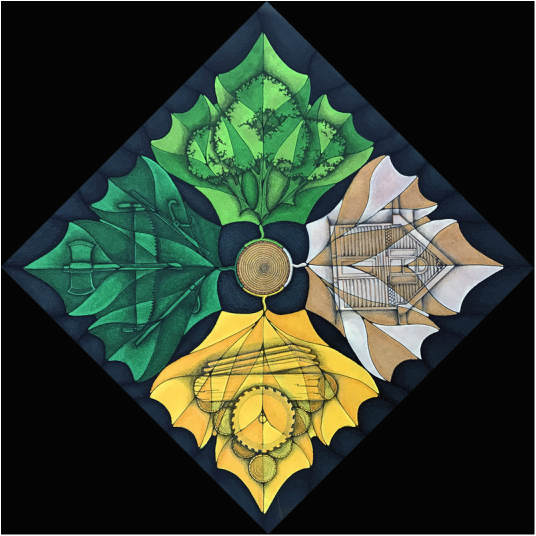 Seasons (#4) - Maple leaf for each season
with Lumber Industry Theme

SOLD
Custom versions of print can be
commissioned

---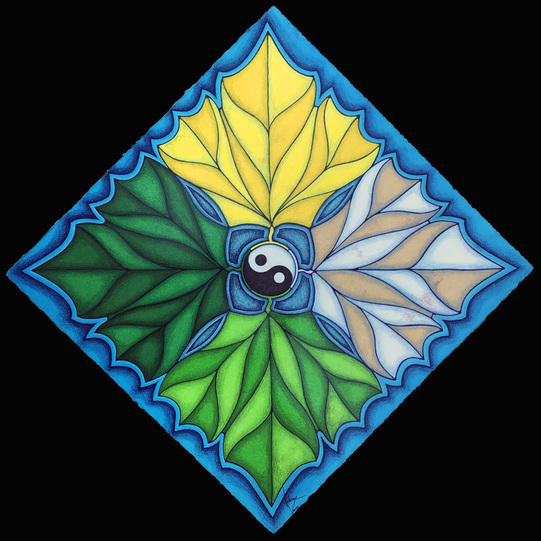 Seasons (#3) - Maple leaf for each season
with Yin Yang insert


$980.00 (unframed)
Custom versions of print can be
commissioned

---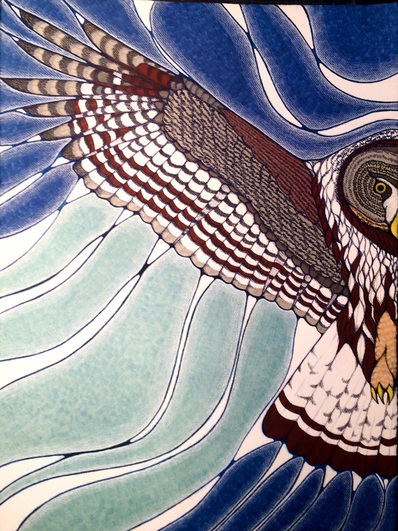 Remember (#1) (22"x26") - Snowy Owl - split to allow
variations on mirror image


$ 1,250.00 (unframed)
Custom versions of print can be
commissioned - see original version in
pen & paper on that page of my site


---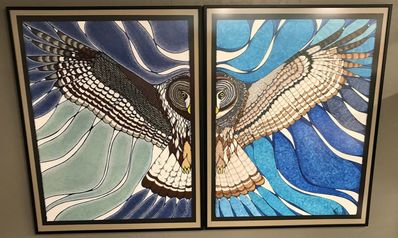 Snowy Owl Paired & framed - pen on paper original is on the
right

---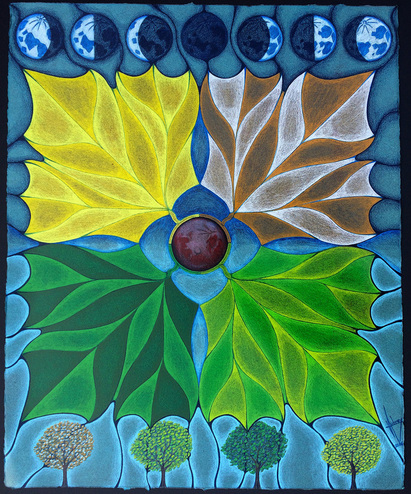 Seasons (#2) (22"x26") - Maple leaf for each season with
Blood Moon insert. Includes moon phases and
tree for each season

SOLD
Custom versions of print can be
commissioned

---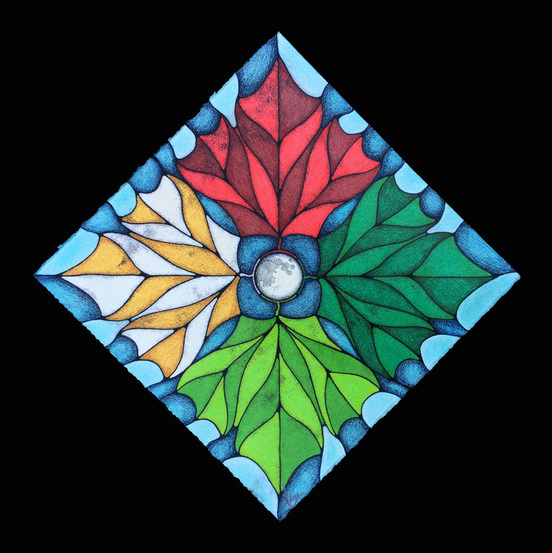 Seasons (#1) (22"x22") - Maple leaf for
each season with full moon
insert


$980.00 (unframed)
Custom versions of print can be
commissioned

---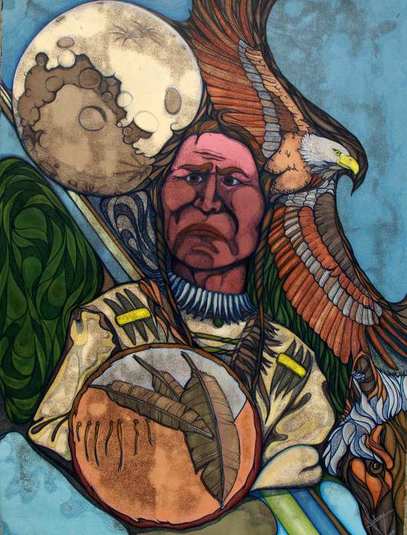 Natures Balance (22"x 26")


$ 1,200.00 (unframed)
Custom versions of print can be
commissioned

---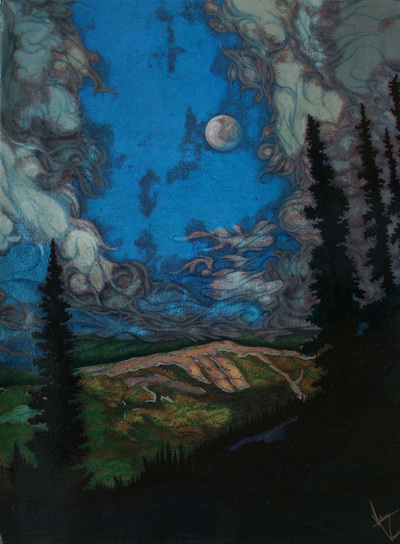 Highline Trail (22"x26") - Glacier National Park, Montana


SOLD
Custom versions of print can be
commissioned - version shown is sold

---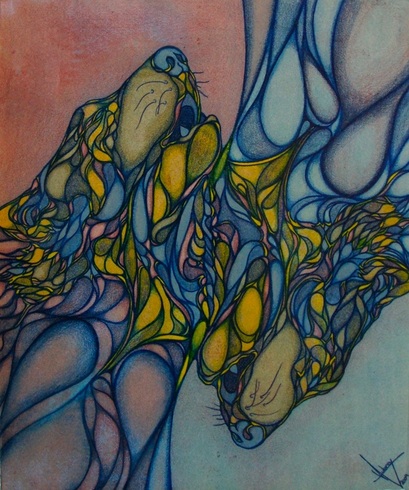 Double Howling (13" x 22")


$820.00 (unframed)
Custom versions of single howling print can be
commissioned for $400.00

---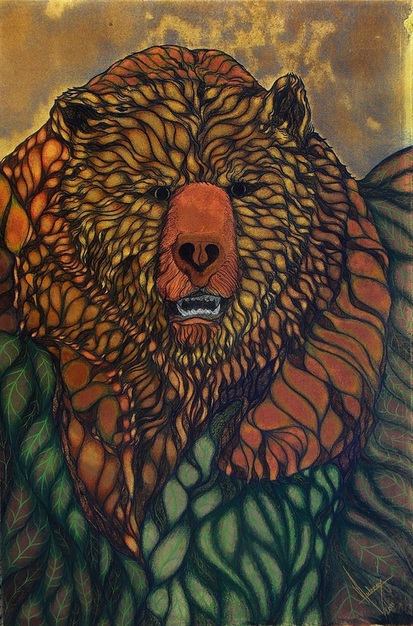 Grizzly Bear

$680.00 (unframed)
Custom versions of print can be
commissioned

---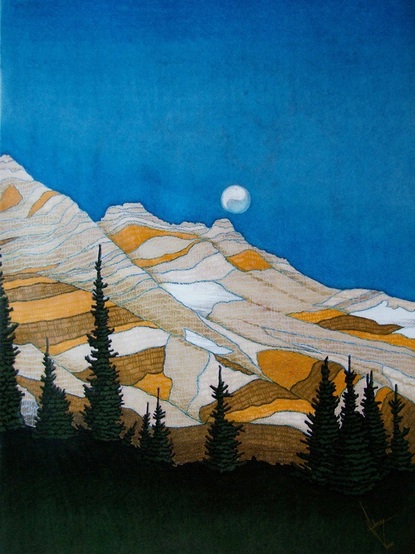 Cowboy Lake - Glacier National Park


$980.00 (unframed)
Custom versions of print can be
commissioned

---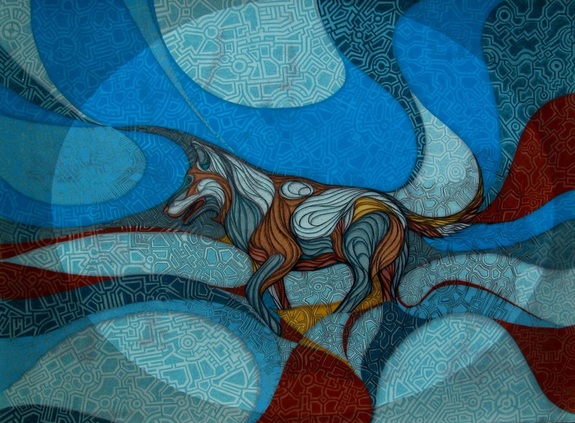 Wolf-in-Flight

$ 1,250.00 (unframed)
Custom versions of print can be
commissioned

---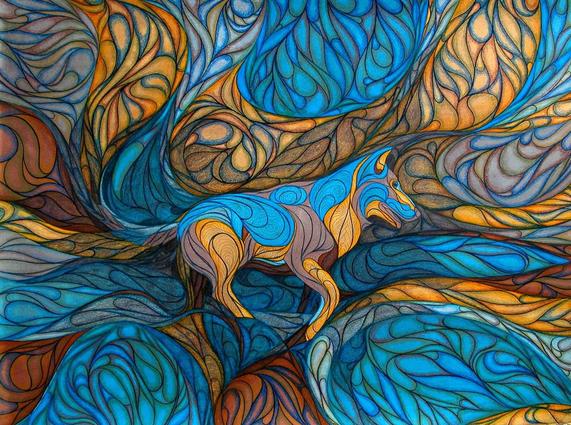 Flowing Wolf

SOLD
Custom versions of print can be
commissioned

---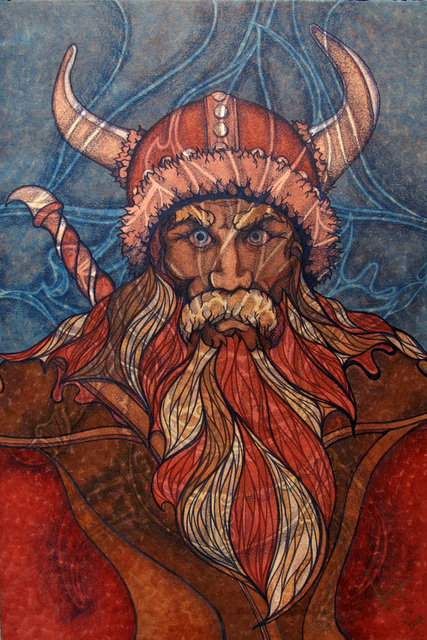 Viking Reflection (13" x 22")

$980.00 (unframed)
Custom versions of print can be
commissioned

---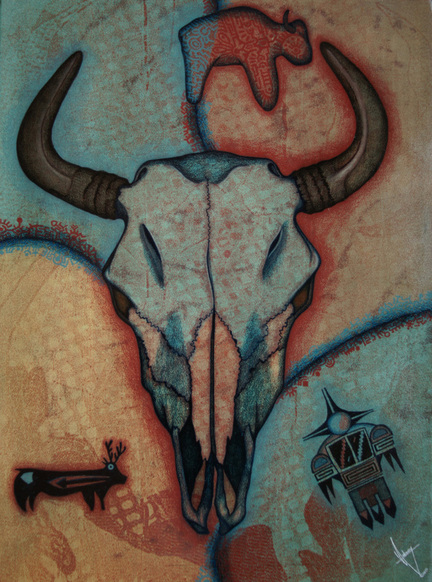 Plains Skull (22"x 26")

$ 1,250.00 (unframed)
Custom versions of print can be
commissioned

---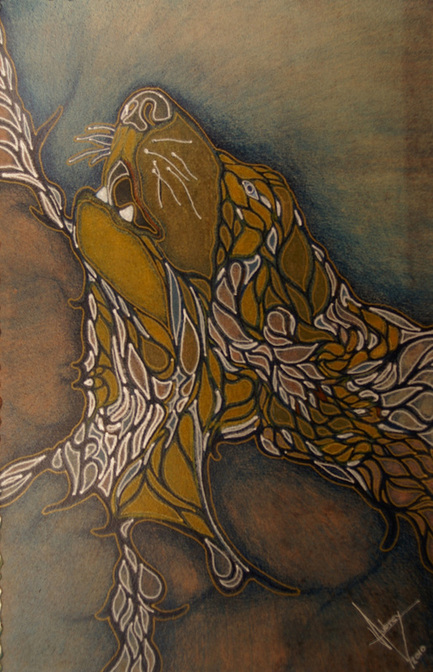 Single Howling (13" x 22") (second in series)


$480.00 (unframed)
Custom versions of print can be
commissioned - this version is sold

---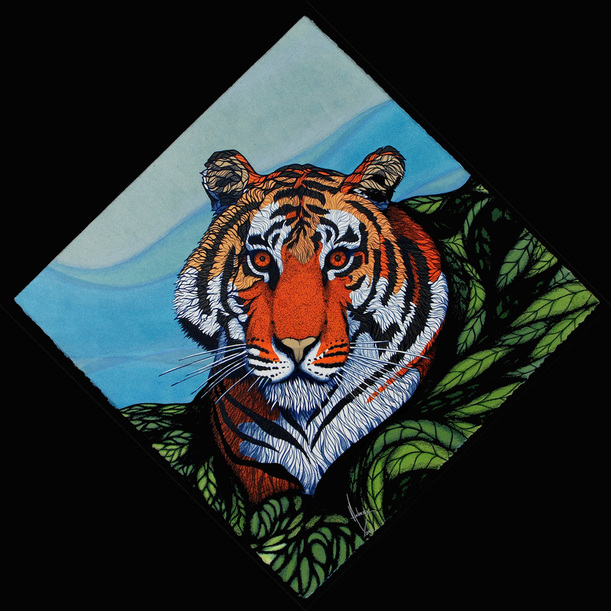 The Stare (22" x 22") - first in
series

$ 1,680.00 (unframed)
Custom versions of print can be
commissioned

---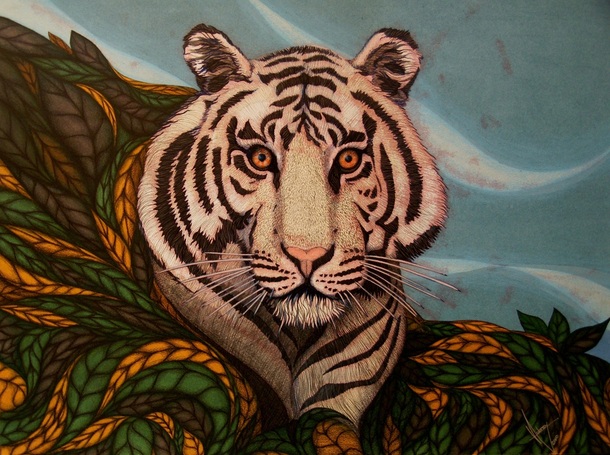 Snow Tiger (26"x22") - second in
series

$ 1,620.00 (unframed)
Custom versions of print can be
commissioned

---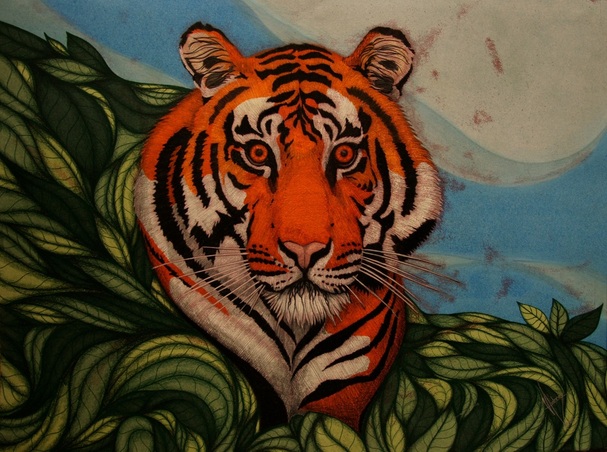 Emerging - third in series


$ 1,620.00 (unframed)
Custom versions of print can be
commissioned

---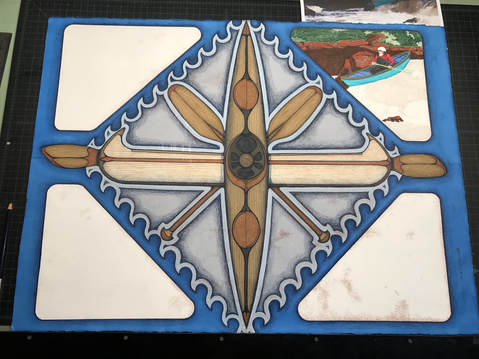 Trips - Custom Paddling Trip Images
Custom versions of print can be commissioned - each
1/4 panel is open to have drawings from photos
inserted to commemorate a client canoe and/or
kayak trips

---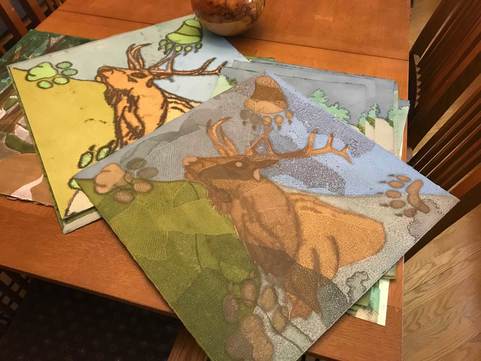 Bull Elk
Custom versions of print can be commissioned - two
versions of the unfinished blank monoprints are shown
here

---
ADDITIONAL PRINT SERIES ARE AVAIABLE AND MOST SERIES HAVE UNFINISHED BLANKS THAT CAN BE COMMISSIONED WITH CUSTOM
DETAILING AND COLORS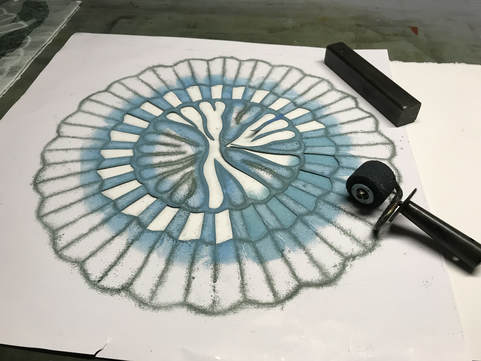 Puffer Nest - example of a monoprint piece in
progress

---

Artist Statement – Monoprint

Technique: I learned this process from Paul J. Yank of Cedarburg (www.pauljyank.co)

Printing – The base piece is developed using a printing process that uses a transfer press and later stencils and ink rollers to create the base prints. Background textures can be added to a blank piece of paper to add depth and detail if desired. By changing the colors in each stencil field each individual print will remain unique.
Drawing – Detail is added using a variety of pencils and pens to the print piece after all the ink has been placed in the various blocked out stencil areas. This allows the artist to experiment with various techniques and colors combinations to further increase the uniqueness of each piece in a series.

Materials:

Paper – Revees paper is what I use but other papers could be used to increase or decrease the amount of texturing the original printing transfer process creates.
Printing Ink – There is no limit to the colors you can create using the base ink colors.
Pencils – The primary pencil I use are "Prismacolor" and other fine art color pencils and I will use lead pencils from time to time.
Pens – I will mostly use pencils but I do use "Prismacolor" pens and other UV resistant black pens as well.

Process:

This is a multi stepped process that takes some pre-planning to get the results you want. It took me about a year to get the feel for the various possibilities and I am sure I still do not know as much as I could. The printing process allows you to work with positive and negative backgrounds and I have also double printed images to create some interesting pieces. Once the printing is done I have also tried a variety of drawing technique's and styles to explore even more possibilities that I would not normally try since I would worry about ruining a piece but with multiple base prints that is no longer an issue.